Analysis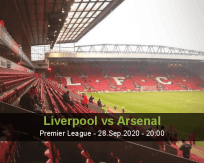 Liverpool vs Arsenal
This match has a huge tendency to be a balanced one and of great interest to the general public, since it puts two very competent teams face to face in different moments of the game. On one hand is a Liverpool that has done well in this competition, on the other, an Arsenal that is going through a moment of confidence. It should be noted that the clubs enjoy very competent players both technically and tactically. That said, we believe that risking in favor of several goals is a good option.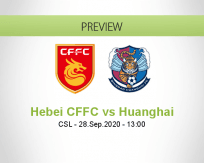 Hebei CFFC vs Qingdao Huanghai
The Hebei team goes into the game trying to finish the regular phase in the position above the one they currently occupy, so they should approach the match with the utmost seriousness, looking to start early on Qingdao Huanghai, which has been a highly defensive permeable. On the other hand, Wu's team will want to maintain the tone of the last matchday, so the probability of this being a game with several transitions and goal opportunities is high.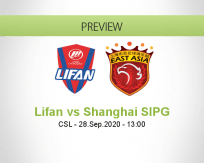 Chongqing Dangdai Lifan vs Shanghai SIPG
Although both teams have already stamped their passport for the champion's play-offs, Chongqing Lifan is going to this game still needing to win, to be able to maintain the 3rd place regardless of what Hebei does in his game. In the face of a Shanghai SIPG with their accounts closed, it is likely that de Jang's team will be able to balance the expenses well, not least because Vítor Pereira's team will be able to play with some players who are less commonly used and present a lower dynamic than usual.
See all previews
Community tips on a contest