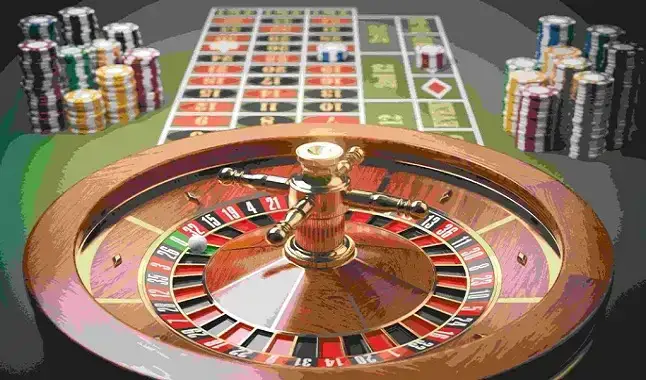 There are some strategies that increase your chances of winning at roulette.
In roulette games, most players place random values ​​in numbers equally without much logic, without having any idea of ​​what return or damage the play can provide. To reduce this risk and misinformation, there are strategies that can be used during the round, thus increasing your chances of success.
Join our channel on Telegram - Clicking HERE!

Thus, even though winning in casino games is basically down to luck or bad luck, it is quite interesting to delve into techniques that can offer you good support during the rounds. Here are some:
Check out all TODAY'S MATCHES and follow them live!
James Bond Technique
In the legendary 007 movies, casino games are quite common, so much so that there is a strategy called James Bond. The odds of winning in this type of play are quite considerable as it covers 66% of the table numbers. Likewise, it is necessary to have a good amount of money in the bank, even more if the first attempt were to fail.

In the James Bond move, 25 of the 37 numbers will be marked, namely:
- 13 to 18 (Lines)
- 19 to 36 (Passé)
- number 0 (Zero)

This separation of 3 bets in a single round is correct, as each group will have a specific amount to bet. Although it is up to the bettor to decide whether they wants to risk a lot or not, and consequently have high or low returns, there is a logical division to be placed in each group.

We will give an example bet $200 and $20, with the same move.

If you want to take a risk and are able to do so, with $200 the division is as follows:

$50 in the group from 13 to 18
$140 in the group from 19 to 36
$10 in number 0 (zero)

Now, if you want to try it out or don't have a lot of capital to put into the game, you can try it with $20. Obviously, the profit will be almost negligible compared to the previous example.

$14 in the group from 13 to 18
$5 in the group from 19 to 36
$1 in number 0 (zero)

In James Bond strategy, you only lose if the ball lands between number one and number twelve. If this happens, it is recommended to use the Martingale sequence, which we will see next. Basically, in this technique you will double the amount previously bet. Thus, if you bet $200 , you will jump to $400.00 in a new attempt. If your choice is $20, you will bet $40 on the next round.

If you want to bet another value, just make the proportional calculation, based on the division of values ​​given in the examples below.

By betting $200, the net return will be as follows:

If the ball lands in the group 13 to 18: $100
If the ball lands in the group 19 to 36: $80
If the ball lands on the number 0 (Zero): $160
Martingale Technique
This technique is one of the best known in the betting world, as it divides opinions. In the game of roulette, it can be used perfectly in bets that offer a 2:1 payout, as the idea is precisely to double the amount bet, if the previous round has not given the expected result.

For those who don't know, the options in the game that pay this amount are bets on odd/even – black/red and high/low numbers. These are the most classic moves in roulette games, so this technique is quite easy to use.

The development works as follows (let's take the Black/Red example):

- He bet $20 on Red and lost.
- Now you must bet $40. If you lost it again, double up again.

- Now your bet will be at $80. If you win, the profit will always be the same, regardless of whether the hit came when you bet $20 or $80.
If the previous bet had been unsuccessful, it would be necessary to bet $160. That's why the Martingale strategy is quite controversial, because despite offering quick returns, in a possible negative sequence the loss can be immeasurable, even breaking the bank.

Bet from wherever you are through the best bookmakers!

Discover the best online sports bookmakers